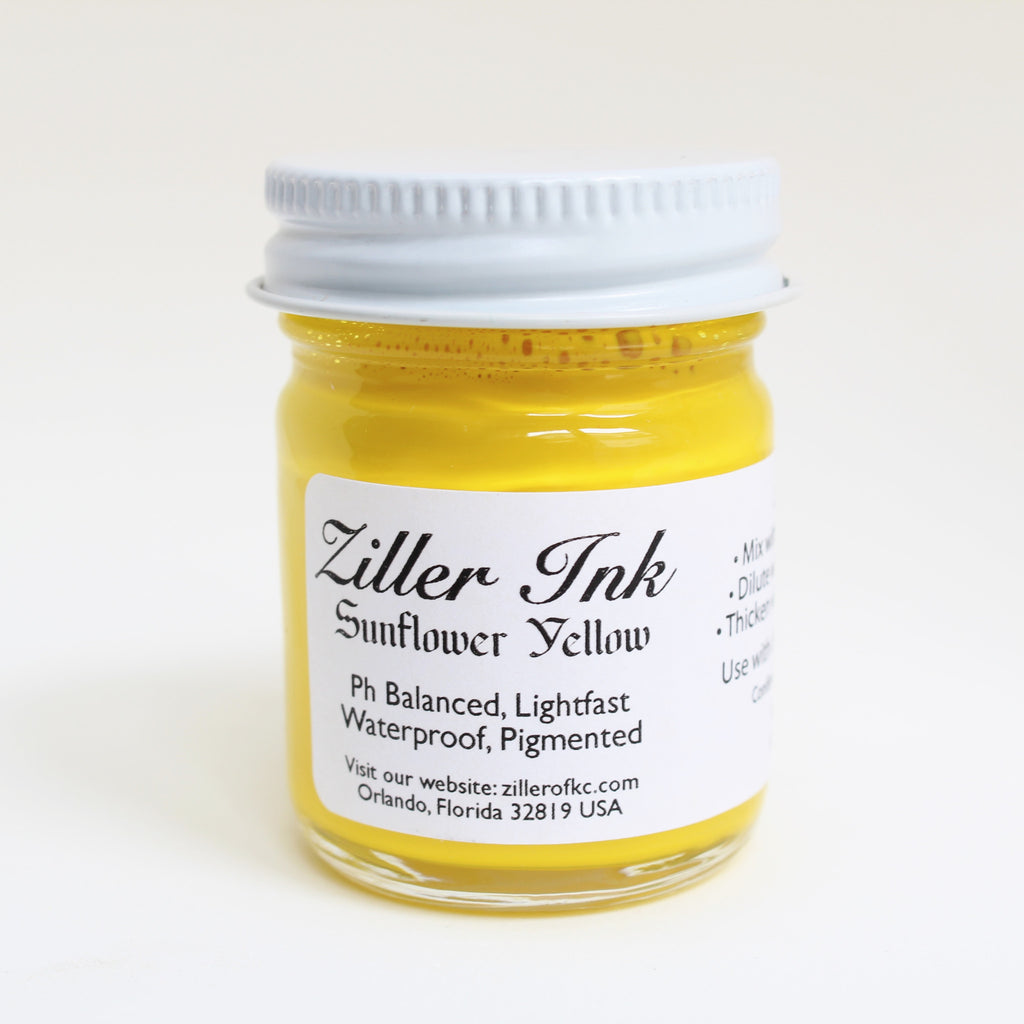 Ziller Ink - Sunflower Yellow
You know that feeling when you pass a field of sunflowers and just start smiling? Well, this ink is certain to have the same effect. I know, because I opened my shipment on a crummy Melbourne day and smiled.
It's a bright, rich yellow that's full of sunshine. Waterproof, lightfast and smooth to write with, it's great to mix with other Ziller inks for a rainbow of colour.
---
---
More from this collection