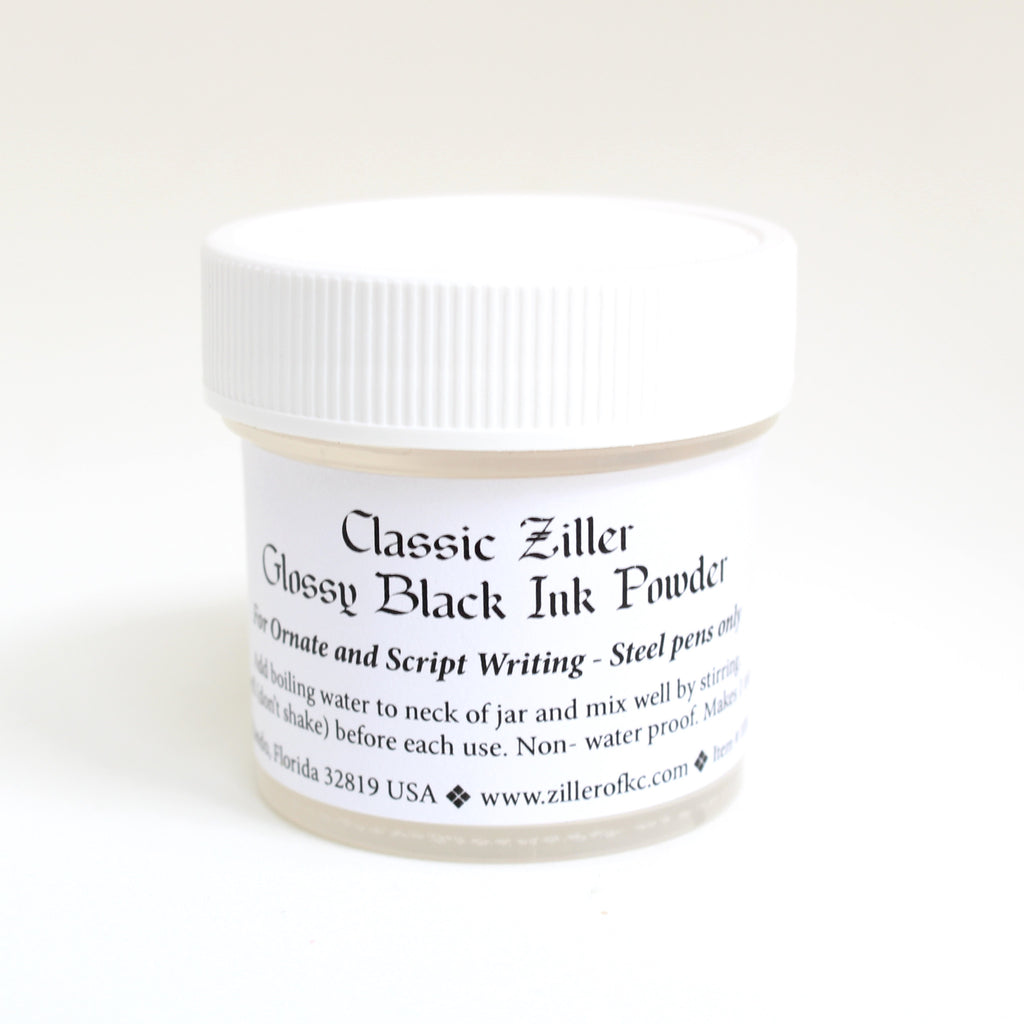 Ziller Ink - Glossy Black Ink Powder
From it's first appearance in 1898, this gorgeous glossy black is back, delighting calligraphers far & wide with its black beauty. 
It's a gooorgeous ink -- super smooth and with a glossy finish. Simply add boiling water to the first line on the jar and mix (stirred, not shaken... sorry Bond). Trust me, you'll fall in love.
---