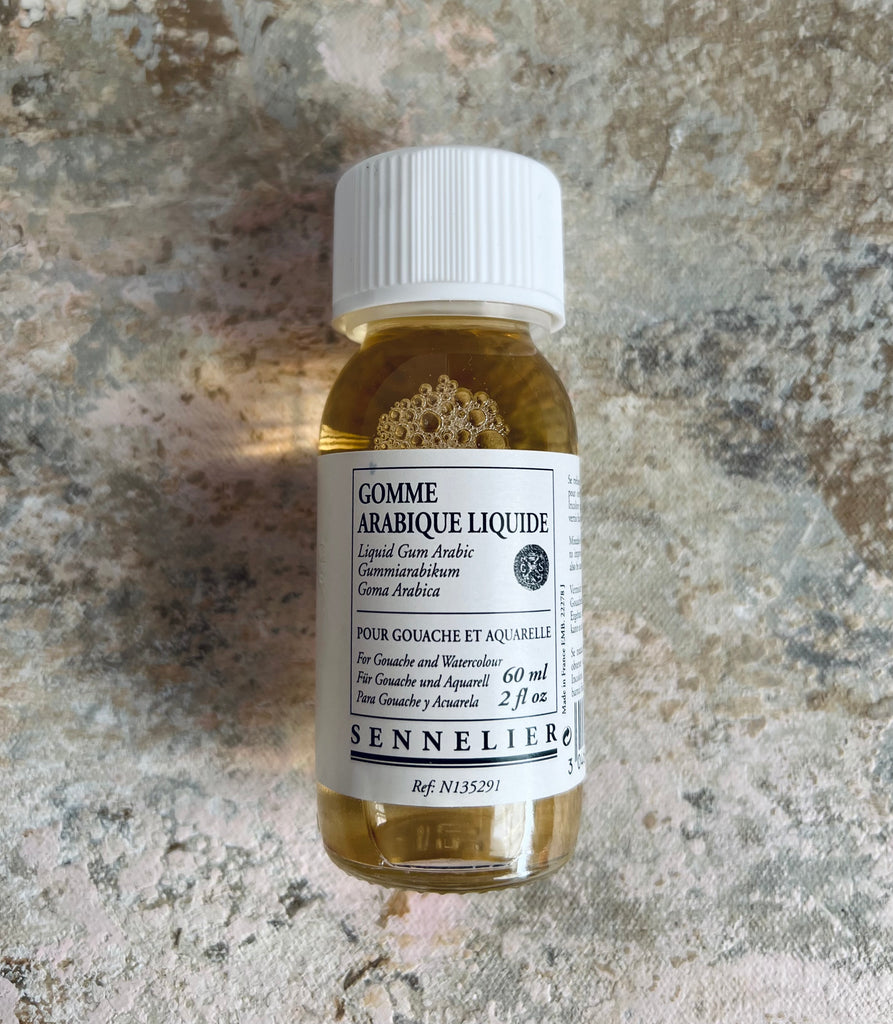 Sennelier Liquid Gum Arabic
A calligrapher's best friend. If you don't have this, you need it. Trust me.
The French brand Sennelier was created in 1887 and is synonymous with fine artists' materials. Liquid Gum Arabic is a mild natural adhesive that binds runny inks into beautiful calligraphy inks. Add it to all of your favourite inks to help them adhere to the slipperiest of papers, thicken up, or just stick really, really well.
60 ml Bottle 
---
---
More from this collection