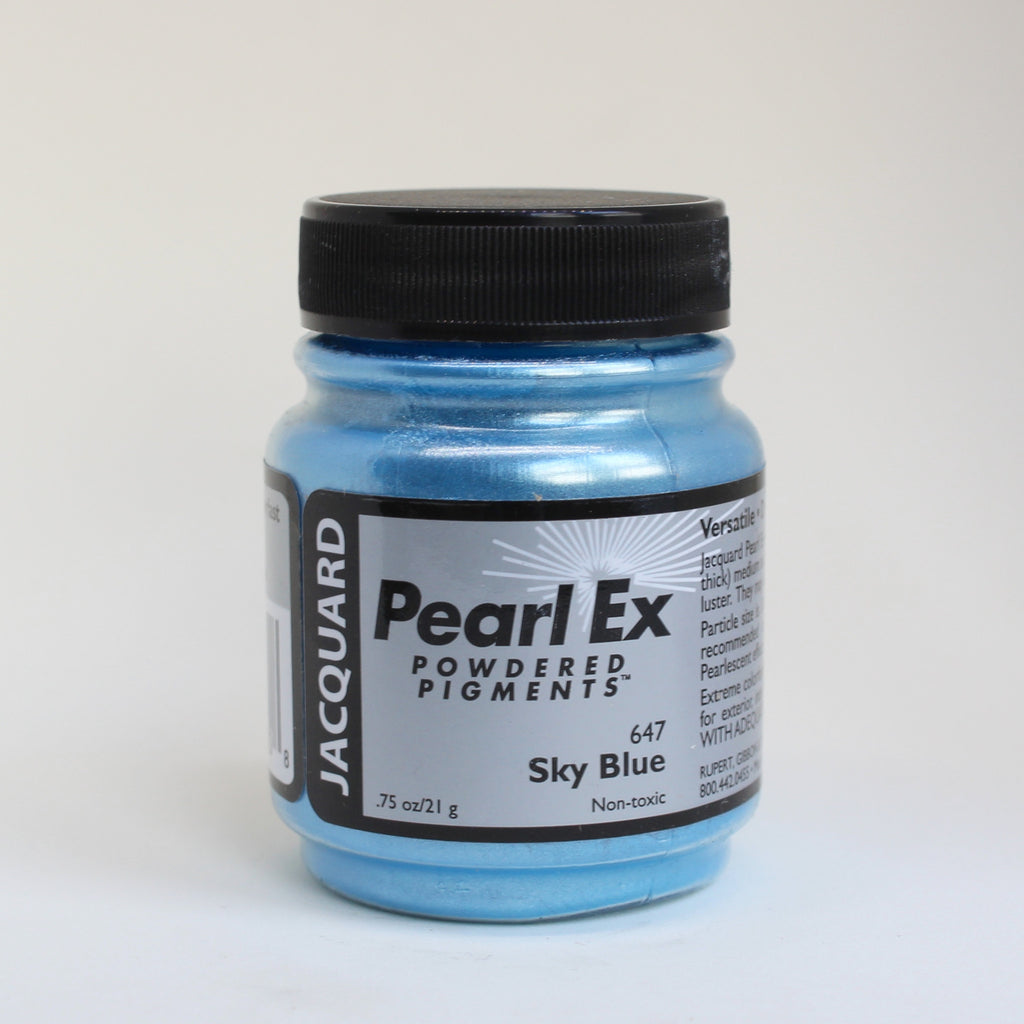 Pearl Ex Sky Blue 21g
Sky Blue is blue like the sky on a cold morning in Montana. Fresh, crisp and lovely, it can be mixed with other Pearl Ex powders to achieve that ideal bluey-turquoisey-green that you are just dying to create.
Pearl Ex pigments are powdered so require mixing with Gum Arabic and water for a consistent flow, ideal for dip pens. 
---
---
More from this collection