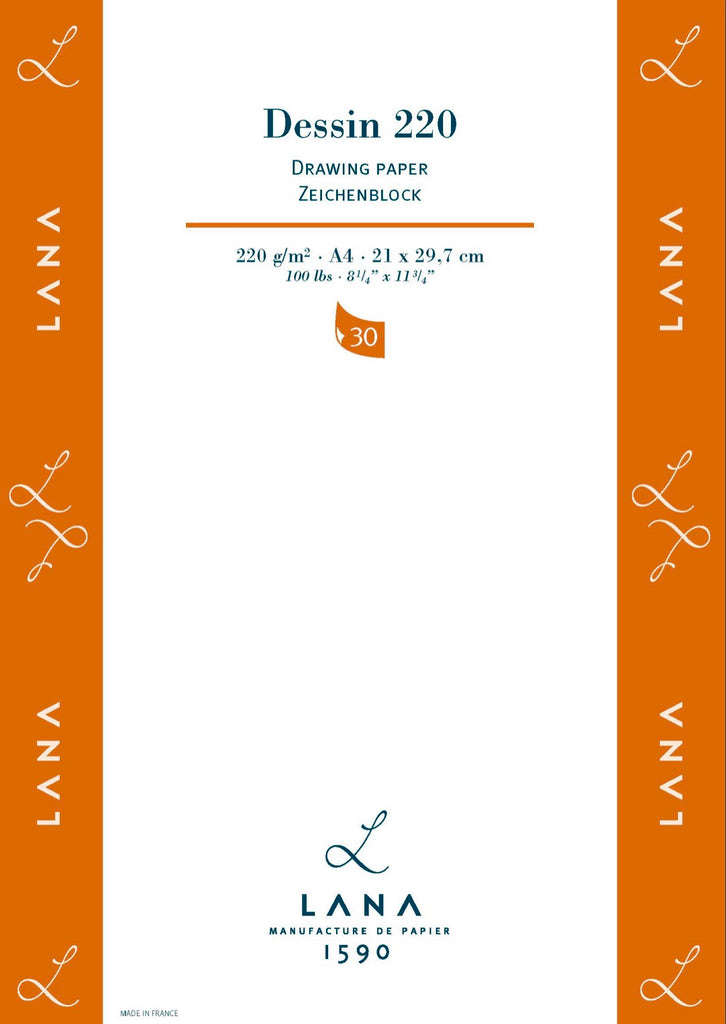 Lana Drawing Pad
Dessin
Lana blocks and pads have been manufactured in France since 1590 and are recognised for their high end quality and superb presentation.
A perfect paper with light grain which makes every stroke of your pencil a real pleasure.
These drawing pads are comprised of natural white acid-free cellulose paper without optical brighteners. 220gsm.
Suitable for all techniques of drawing, charcoal, ink, chalk, pencil, crayon, coloured crayon, felt pen and acrylic. A4 and 30 sheets.
Acid free and age resistant.
---
---
More from this collection