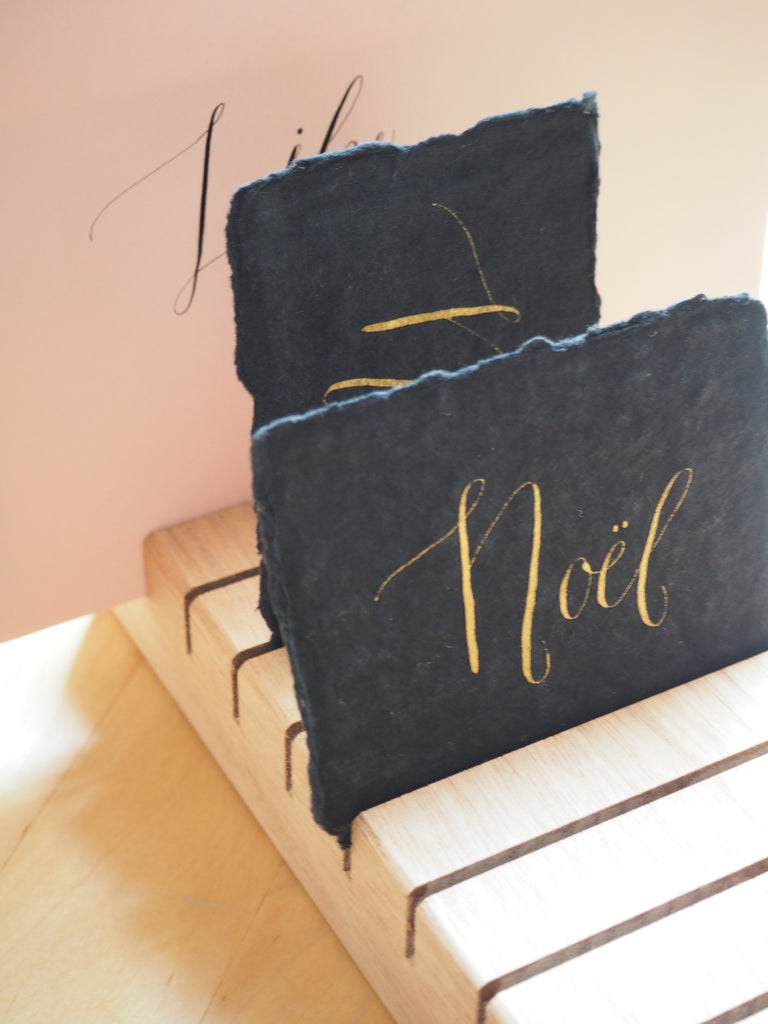 Drying Rack - Compact
Short on space? Having fights about what belongs on the dining table: a hundred place cards or dinner? Yeah... me too. Enter the best solution ever: the Drying Rack.
Handmade in Melbourne (Less than 15 km from my house), these little beauties are the perfect antidote to fights about space, allowing your stunning work to dry without being spread all over where sticky hands, paws and dinner can get all over them.   Created with reclaimed hardwood these beautifully made drying tracks are not only functional but easy on the eye.
The Compact Drying rack measures 8.5 x 33.5 cm and has fifteen slots.
---
---
More from this collection